CUSTOMER SERIES
MISTRAL - JULIE DI TORO & SAM BARKER
Mistral, an Independent wine bar and bottle shop in the heart of Leith, is run by Julie Di Toro and Sam Barker. Lucky enough to call them our neighbours, it's one of our favourite places to go in and have a chat, while being introduced to some amazing new and unique wines. We sat down to discuss why they do what they do, and how they make it happen.
What's your background?

My background has always been in hospitality from when I was 18, I worked in my local pub in South Queensferry. Then moved into finer dining, starting at Dakota here in Edinburgh, before moving to London where I worked in a few different places such as Quality Chop House in Clerkenwell and Sager & Wilde in Hackney. As for Julie, she started working in hospitality at around 22 when arriving in London from Grenoble, France. She worked her way up through restaurants and bars such as Hawksmoor, Vinoteca, Marcus, and the Kitchin here in Edinburgh.

What originally attracted to you to working in the wine industry?

Having worked behind in bars and always learned about drinks from cocktails and spirits, through to wine. Wine always seemed more appealing due to the food pairing element and the history of it all. Then once we started properly focussing on wine, it was an endless topic to learn about and discover.

Tell us about Mistral?

Mistral is an independent wine shop and bar, that my partner, Julie, and I opened in December 2020. We had both lost our jobs due to the pandemic and had always wanted to open our own place, so used it as an opportunity to go for it. We didn't have a lot of money behind us so have built it up bit by bit, starting as just a retail business and adding the bar and sit-in about a year later.

What's your favourite part of the process?

Choosing the wine probably. Any chance to taste and find something new is exciting and to then be able to sell it in our own space and share and talk about it with people is satisfying. But overall there are lots of things to enjoy about starting something up, as well as lots of unenjoyable moments too.

What are the criteria/values of your style of selecting wines?

We usually source wines from winemakers that work in an ethical and sustainable way, with respect for the land and place they are making their wine. It needs to have something to it that stands out over others or makes you notice when tasting, some form of identity. We try to cover a range of styles from different regions and producers, some working in a more low intervention style than others, but always with the same goal of producing stable, quality wine, without damaging their surroundings in the process.

What's your favourite wine in the world?

Hard to say really! We have styles we really love, Julie loves Burgundy, as do I. I also love proper Syrah from the Northern Rhône and we both always get drawn to top Saumur Chenin Blanc from the Loire. One that we particularly love is:'Las Toscas' Blanco 2020 from Iñaki Garrido based in Tenerife, Canary Islands. This wine is quite special and there is very little quantity available. Made with 100 % Listán Blanco. The grapes come from very old undrafted vines, between 150-200 years old, located at around 1400m above sea level, and planted in poor volcanic soil. This is aged for 14 months in only two big 500L French oak barrels. Only 1250 bottles are made.It is really focused and precise, with citrus and wild herbs notes and a hint of smokiness. Racy acidity and almost salty like finish. We've been lucky enough to get allocation over the last 2 vintages and it's great to see the subtle differences in each year.

What's Kestin's favourite wine?

Vino Rosso 'Simposio' 2020 from Valdisole based in Piedmont, Italy. The wine is a blend of about 7 local grapes, both red and white, which are all vinified in certain ways. Some have extended skin maceration (which gives the wine the slightly grippy texture) and others undergo semi-carbonic whole bunch maceration, which gives the wine its bright fruit and floral aromatics. It's all vinified in concrete vats to retain lots of freshness and as you know is really juicy and light, perfect when chilled and it's warm out!
What are your ambitions for Mistral?

Our ambition would be to keep pushing the retail/delivery side of the business and to get a chef in for the bar. Some more elaborate types of snacks would be ideal alongside our current offering. Overall we just want to have a place that reflects what we like and hope that people like it too.

What is your relationship with Kestin and the brand?

Being based in Leith, we're aware of other independent businesses that have started here as well, such as Kestin. We're fans of the range of clothing and own one or two bits ourselves. Also, being pretty close to the new location is good for us and this particular part of Leith, not to mention Kestin seems to enjoy our wines every once in a while!

What do you think modern Scottish hospitality looks like?

As people's tastes change all the time, we feel it's important to keep things varied, particularly in a city like Edinburgh that sees so many different people visiting throughout the year. We'd like to think that less focus on the old-school hospitality style is starting to move on and that people can express themselves a bit more without having to worry about upsetting someone!

Mistral Wine Bar
10-12 Bonnington Road, Edinburgh, EH6 5JD
www.mistral-leith.co.uk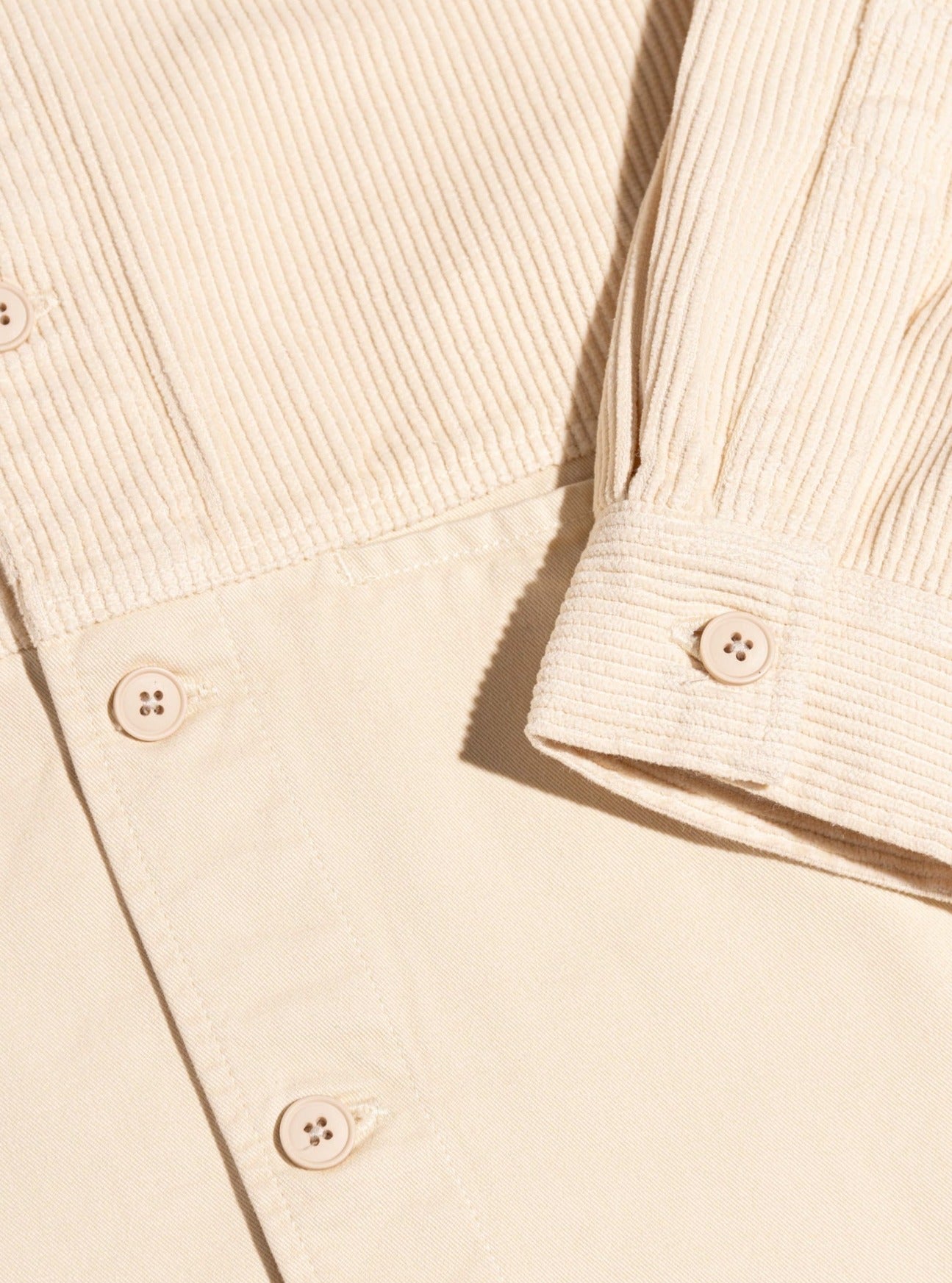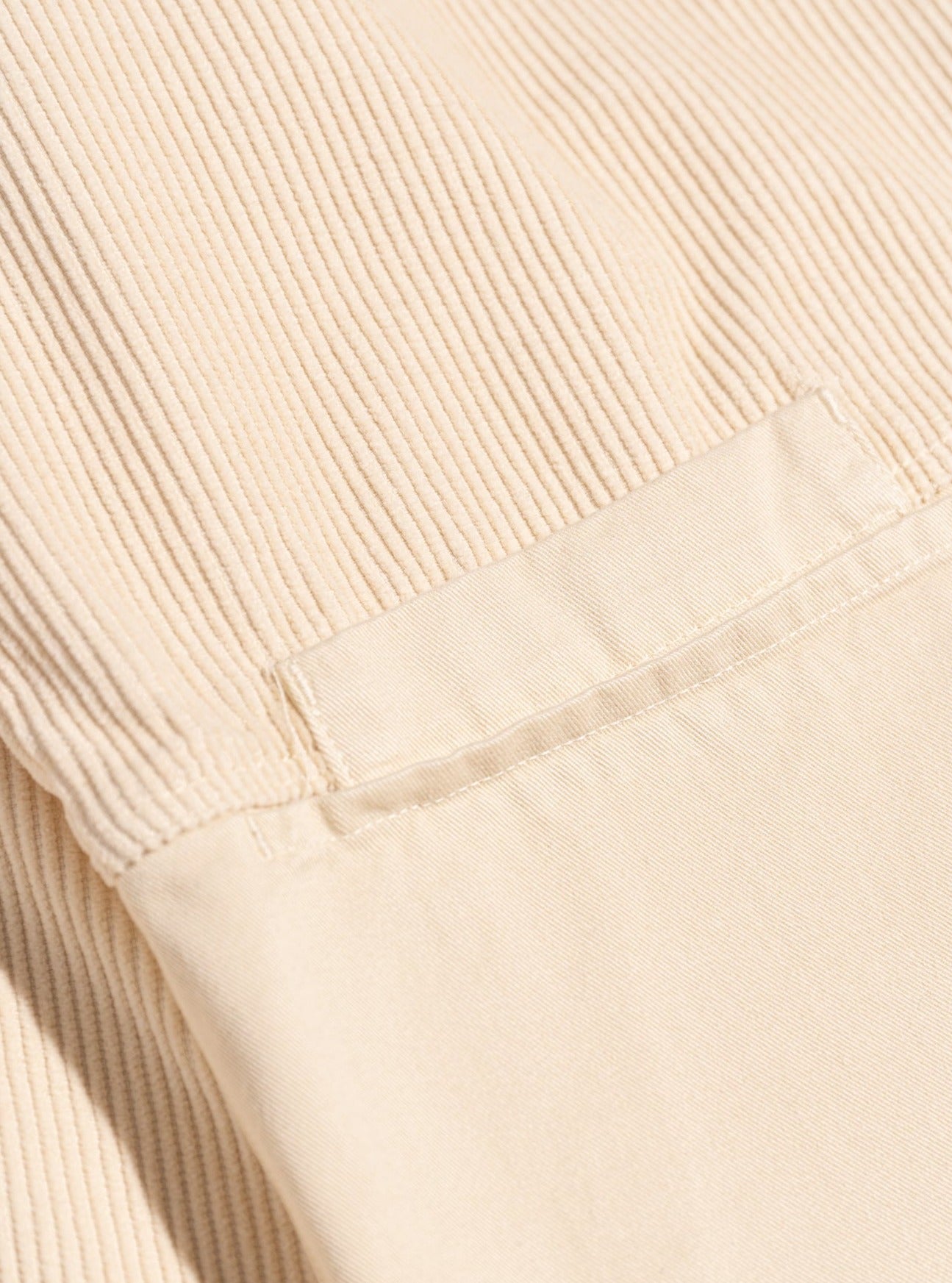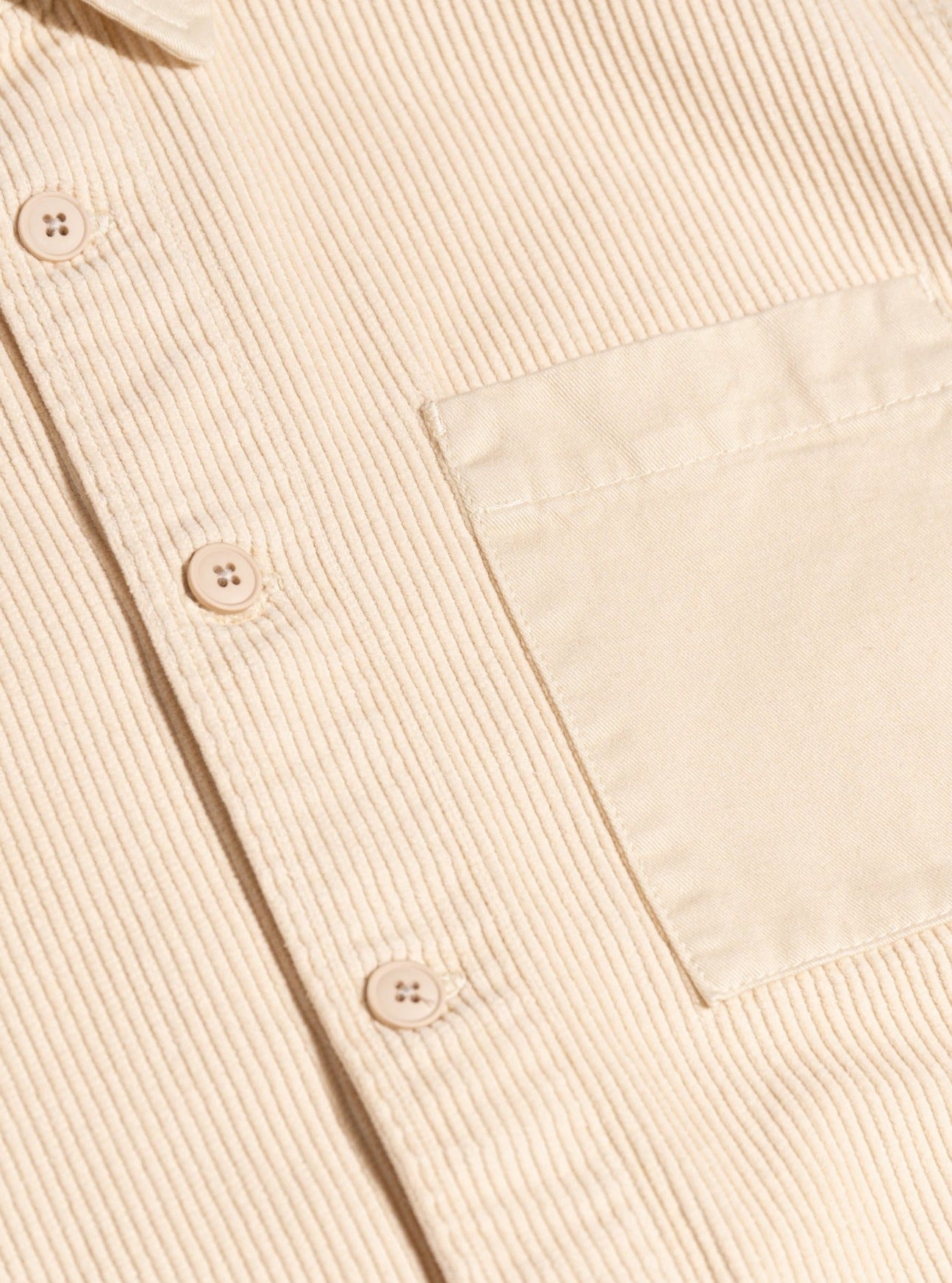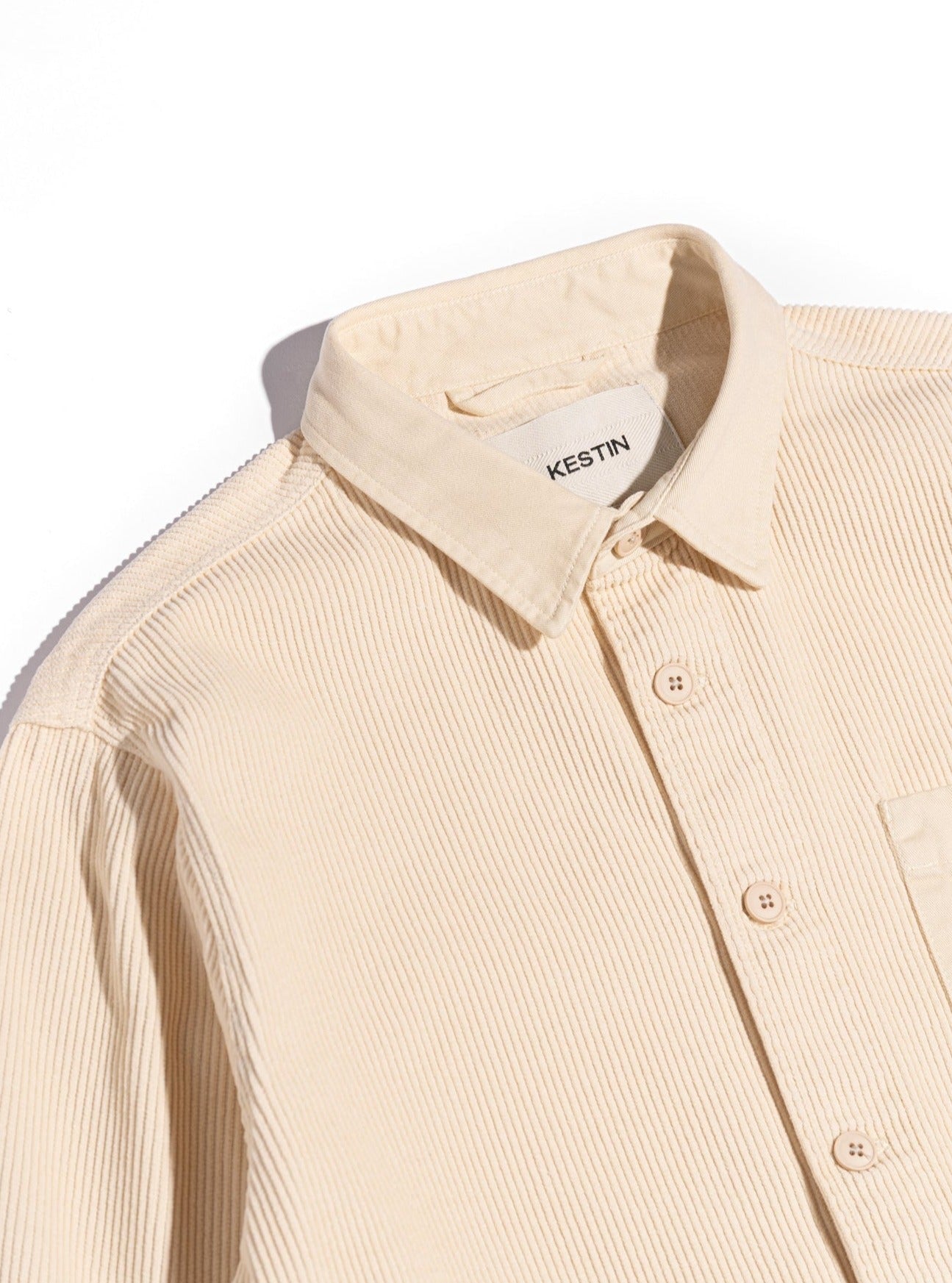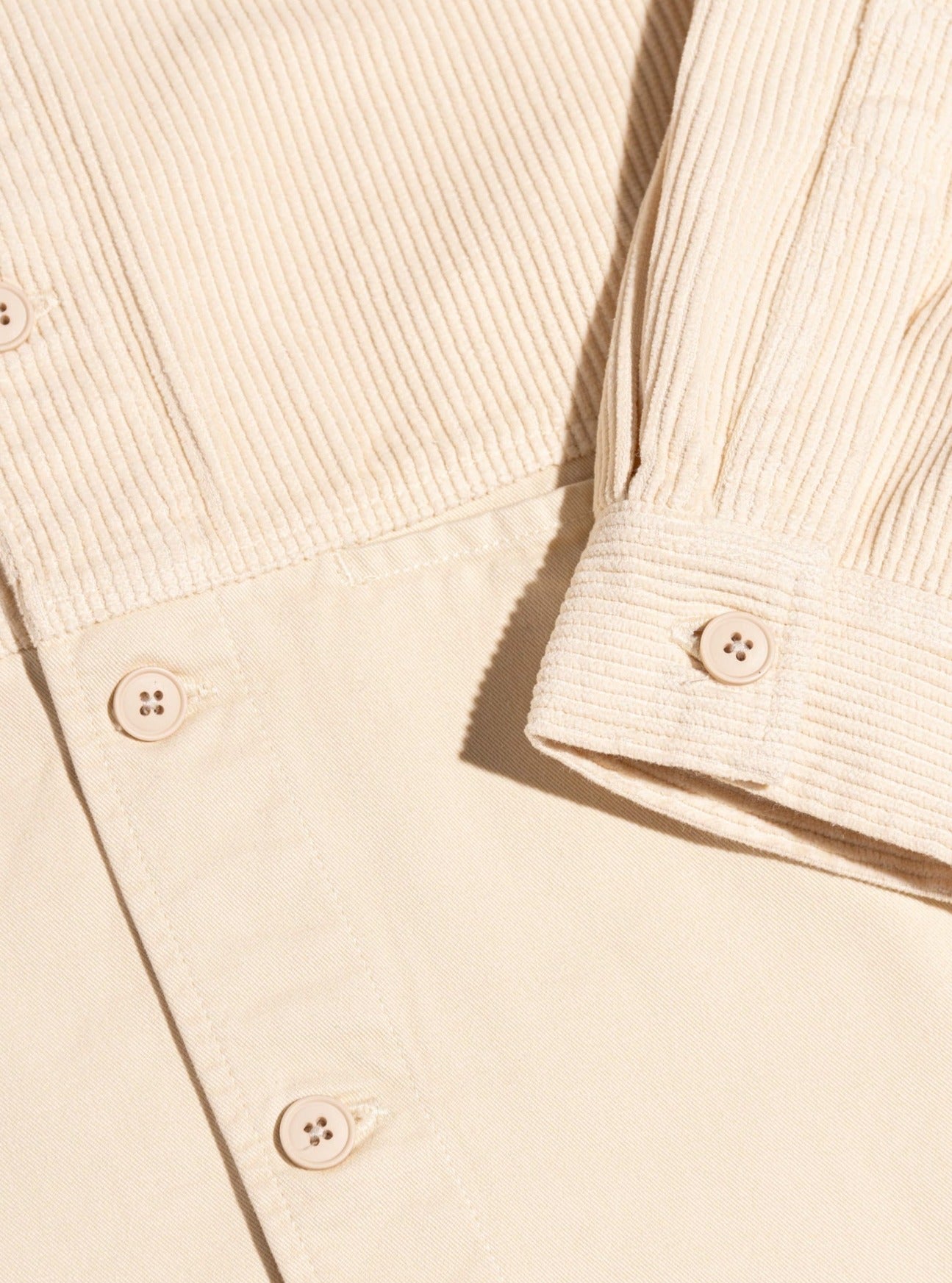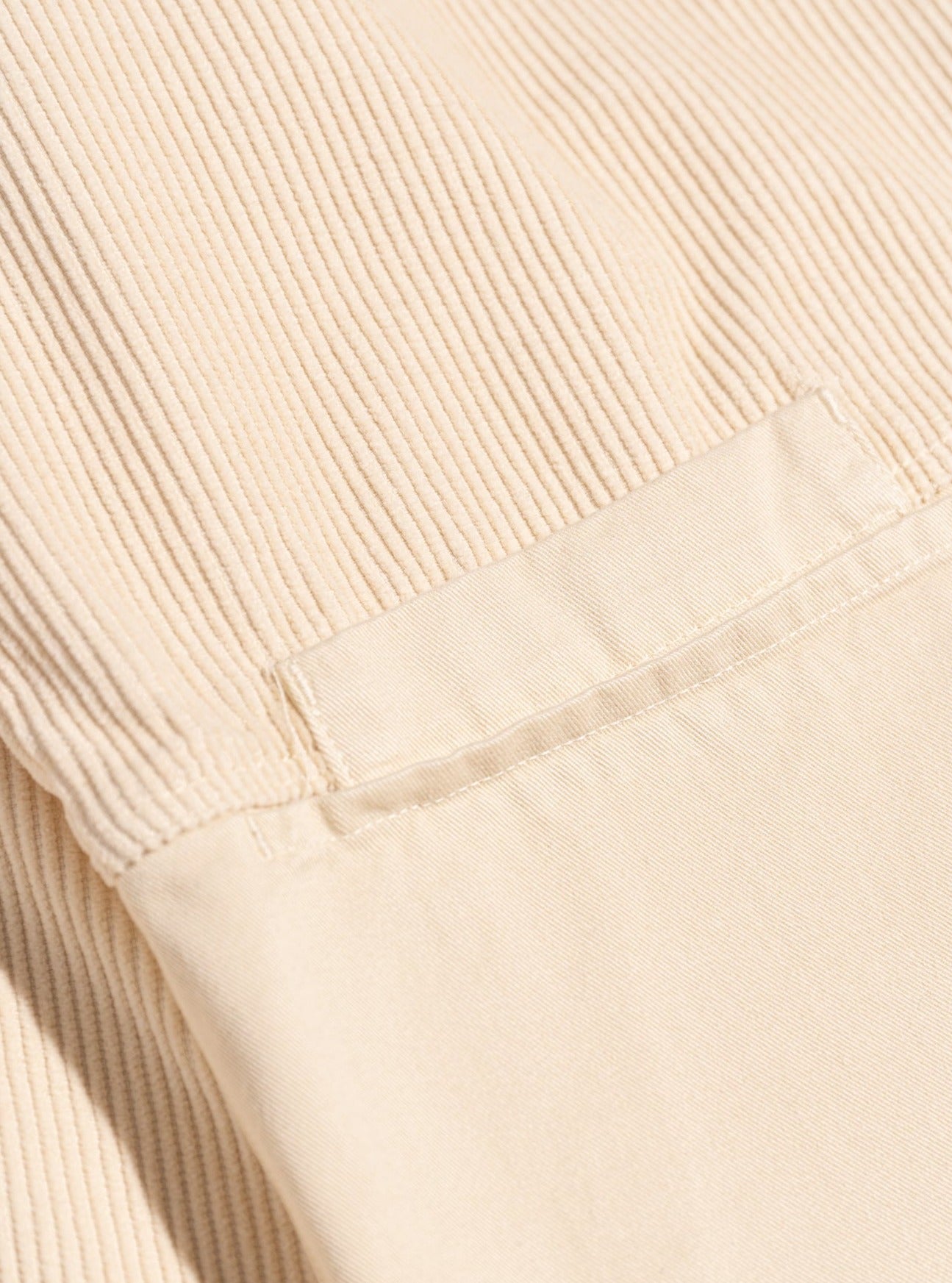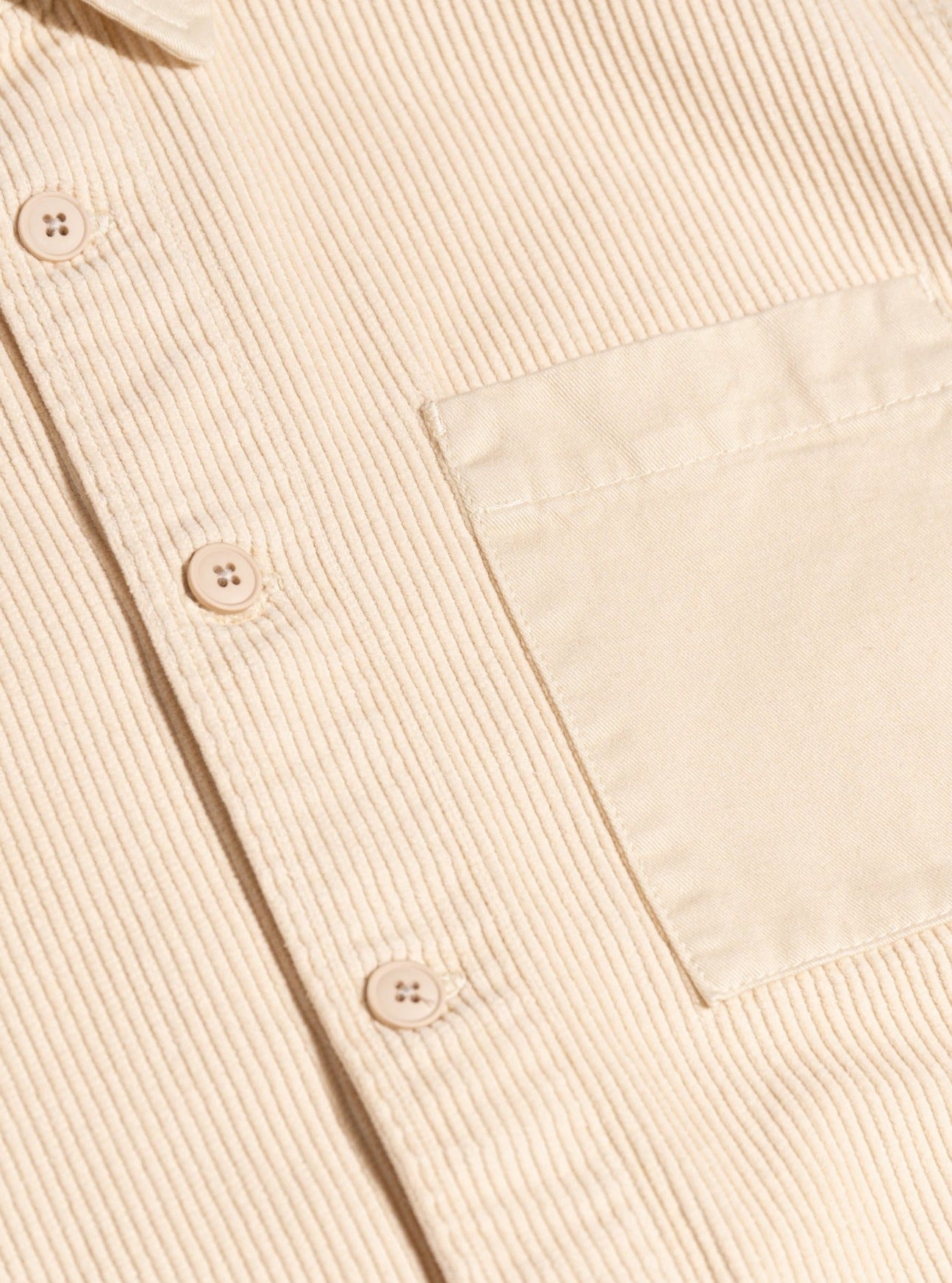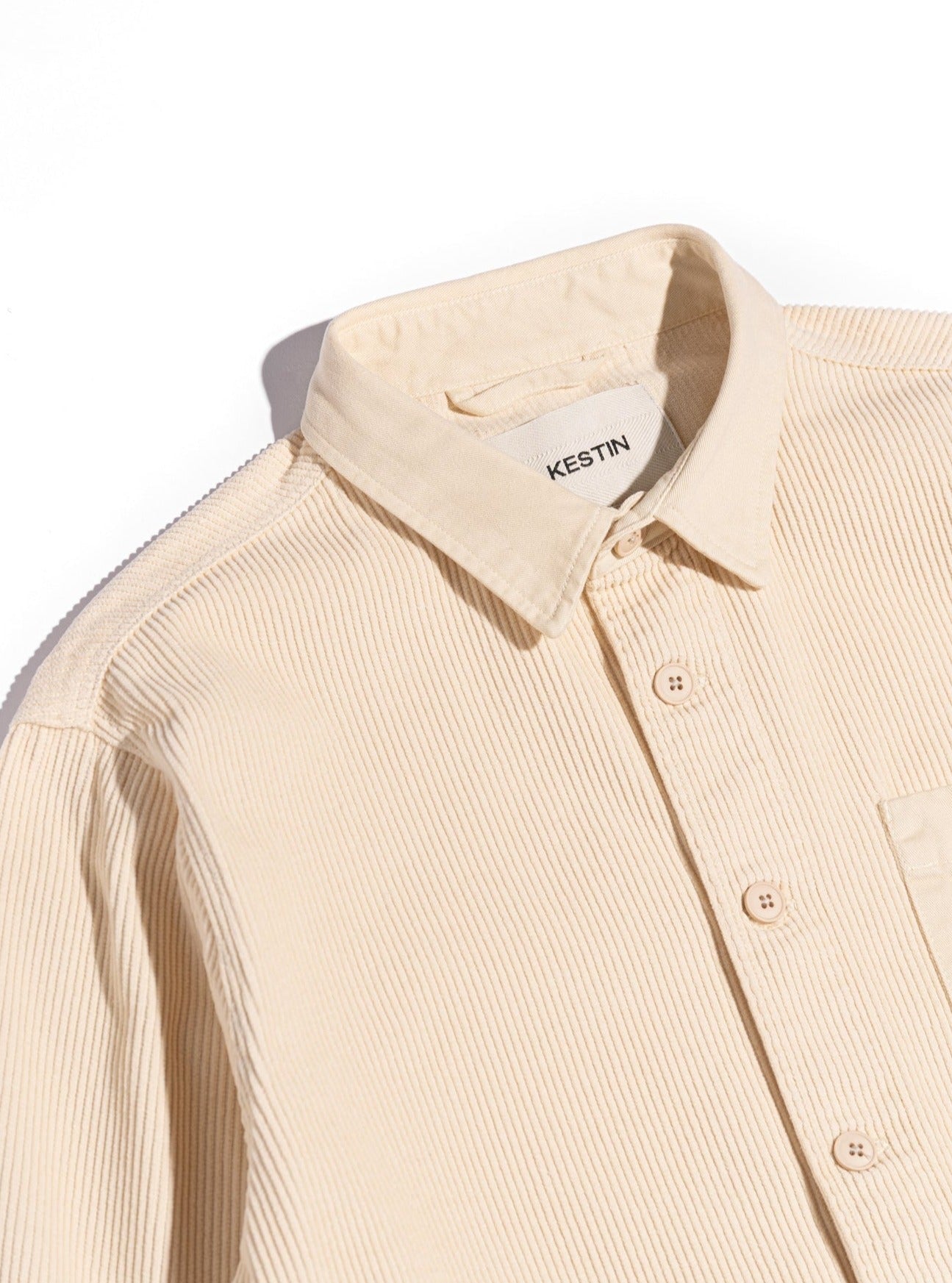 ROSYTH SHIRT JACKET
ECRU
£90.00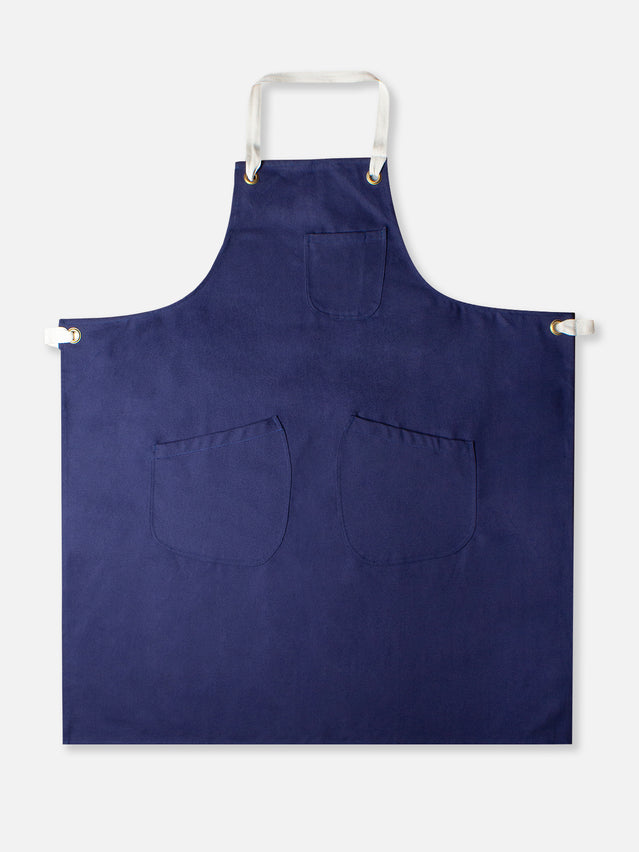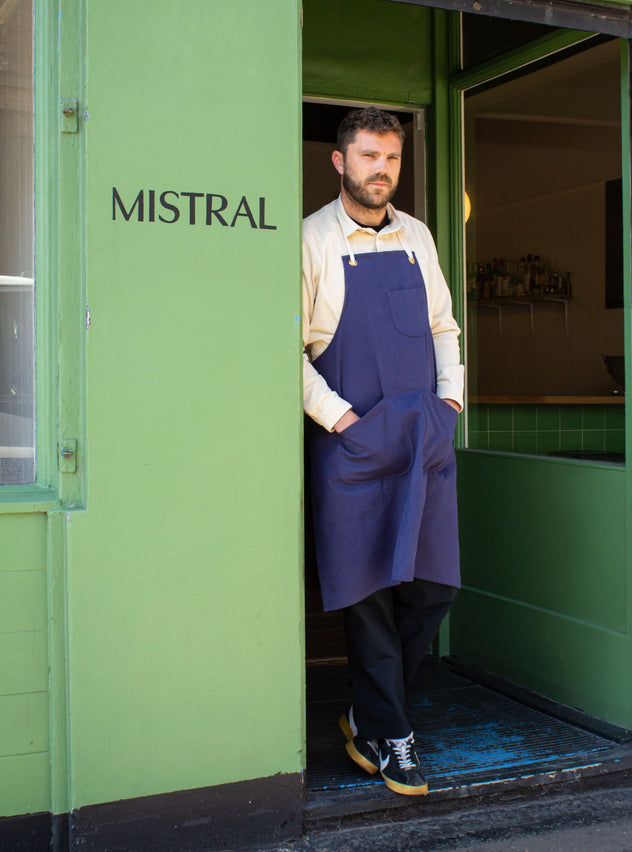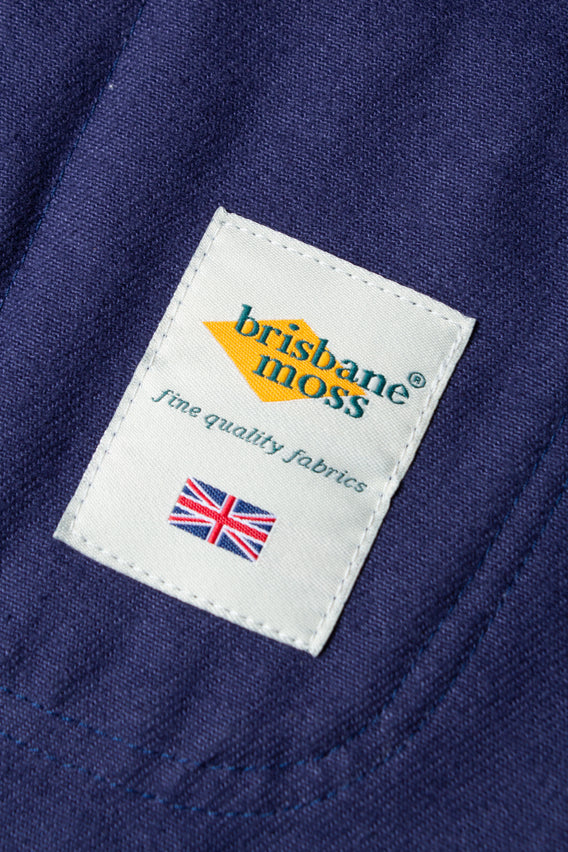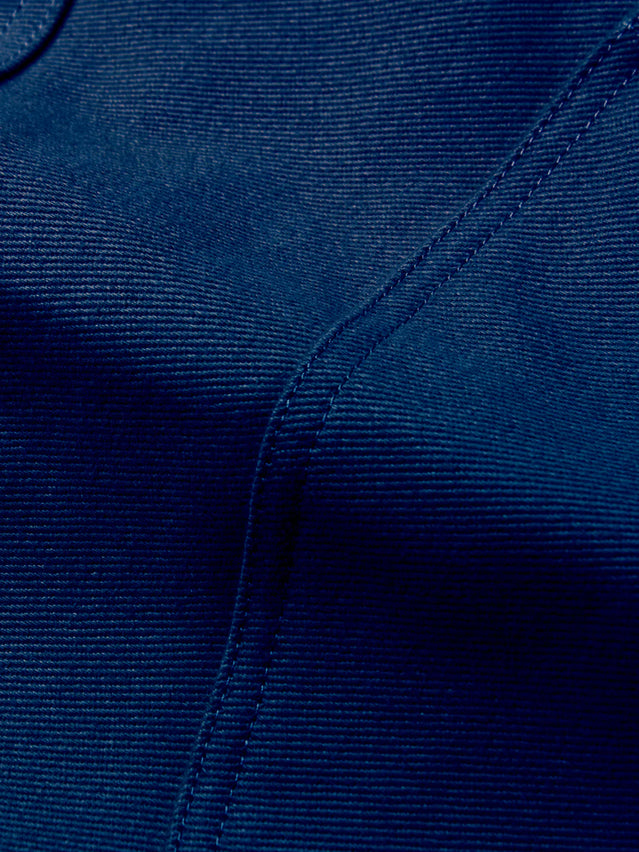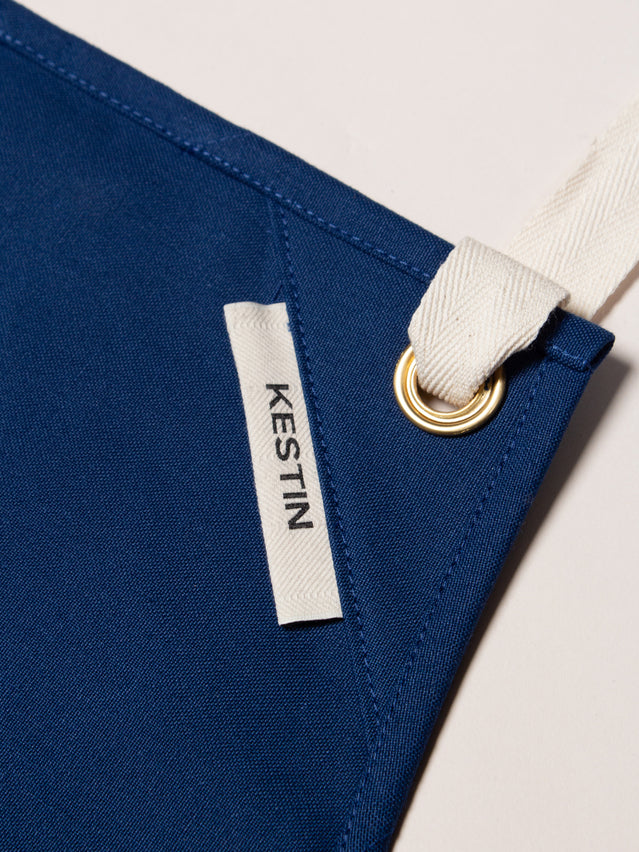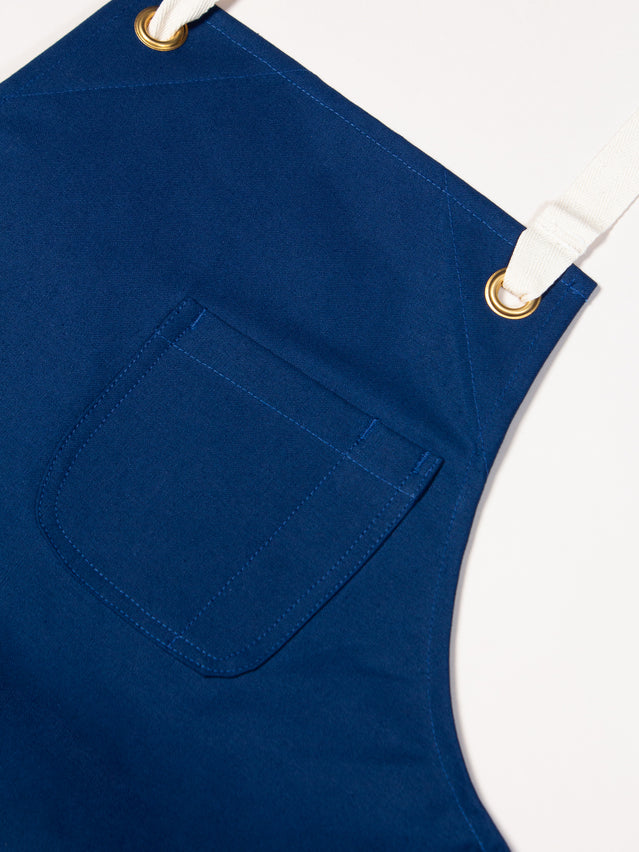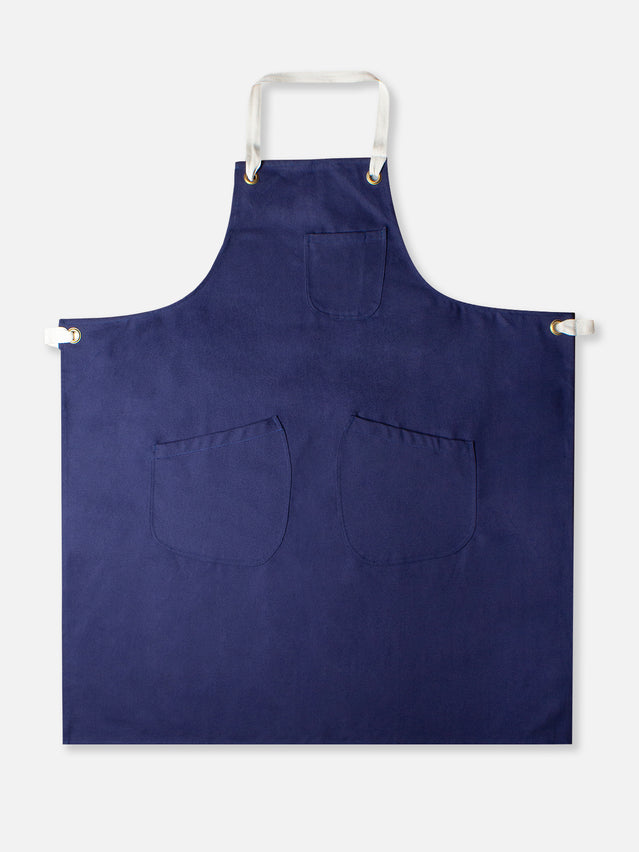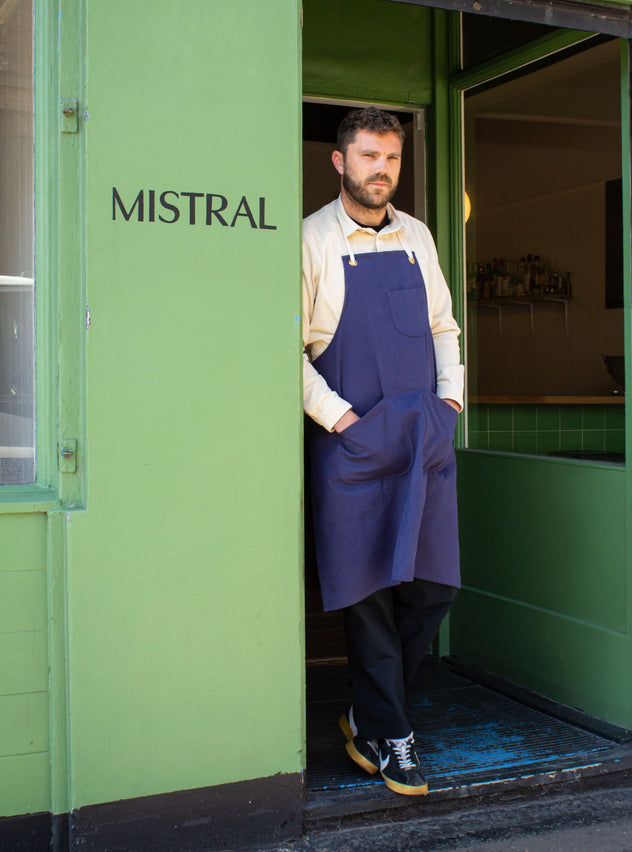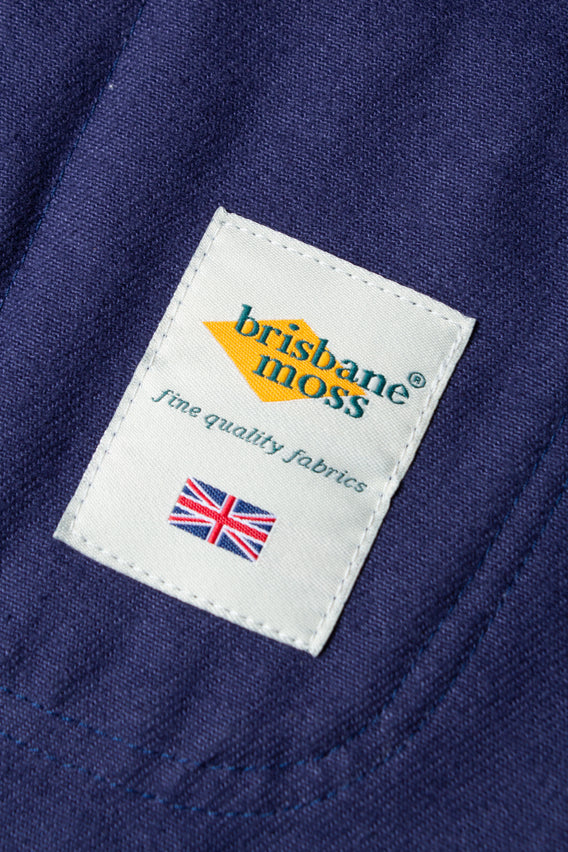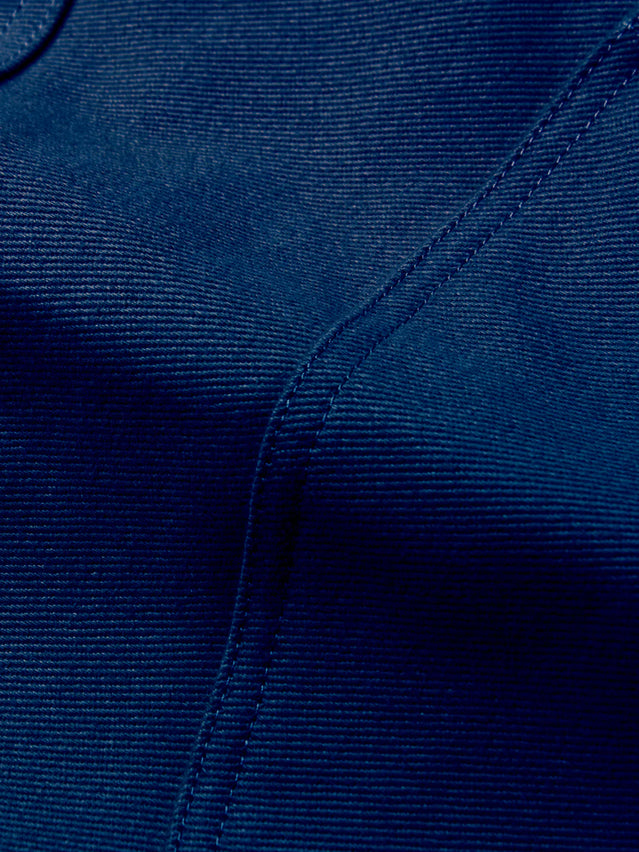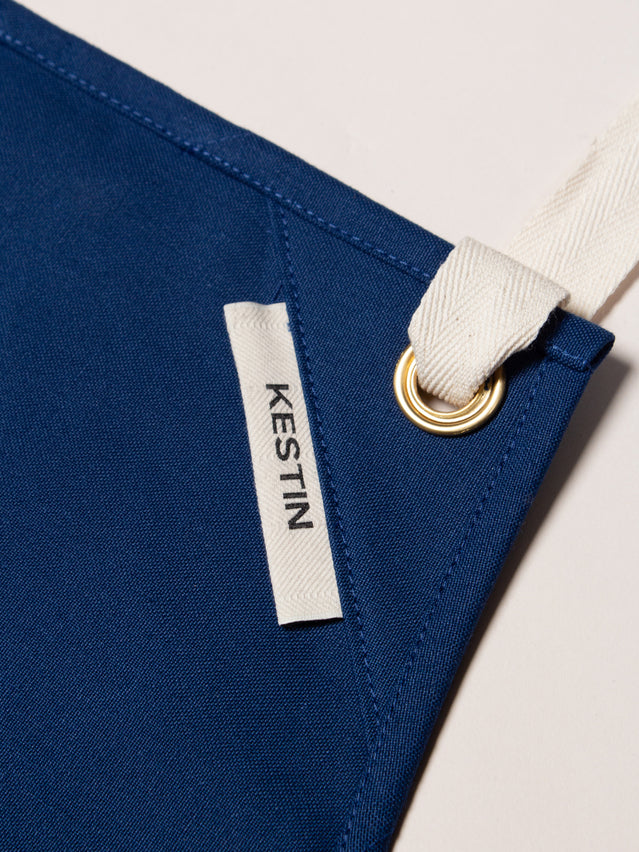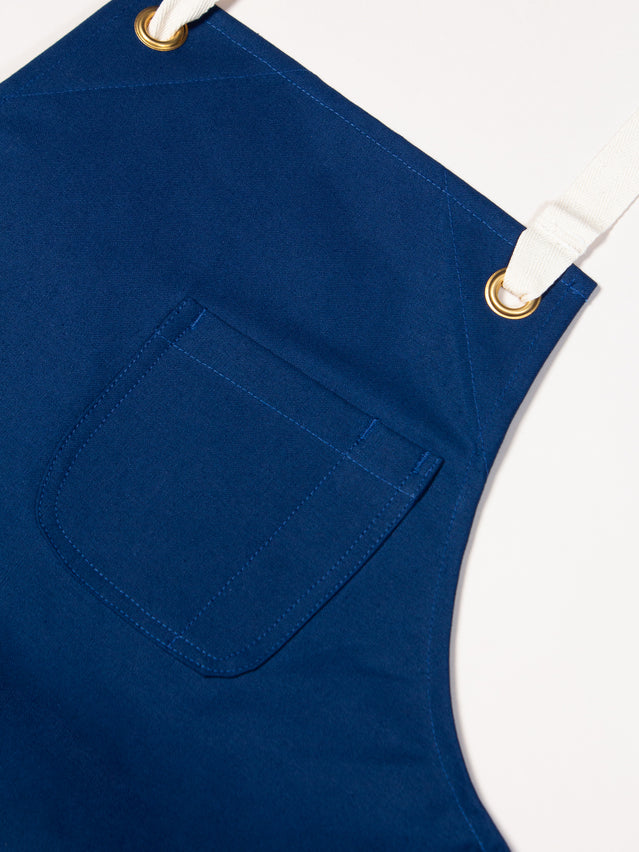 NEIST APRON
NAVY
£65.00
WICK TROUSER
NAVY COTTON TWILL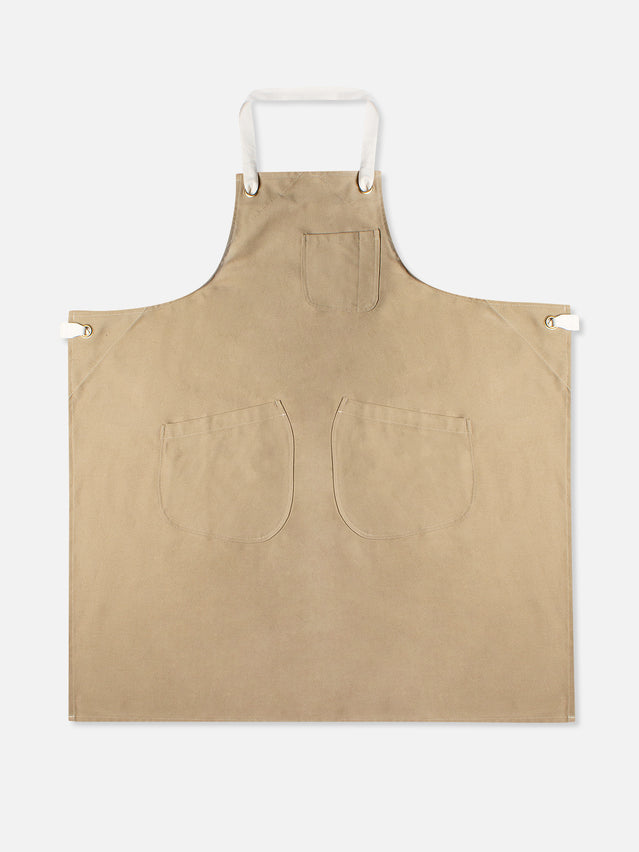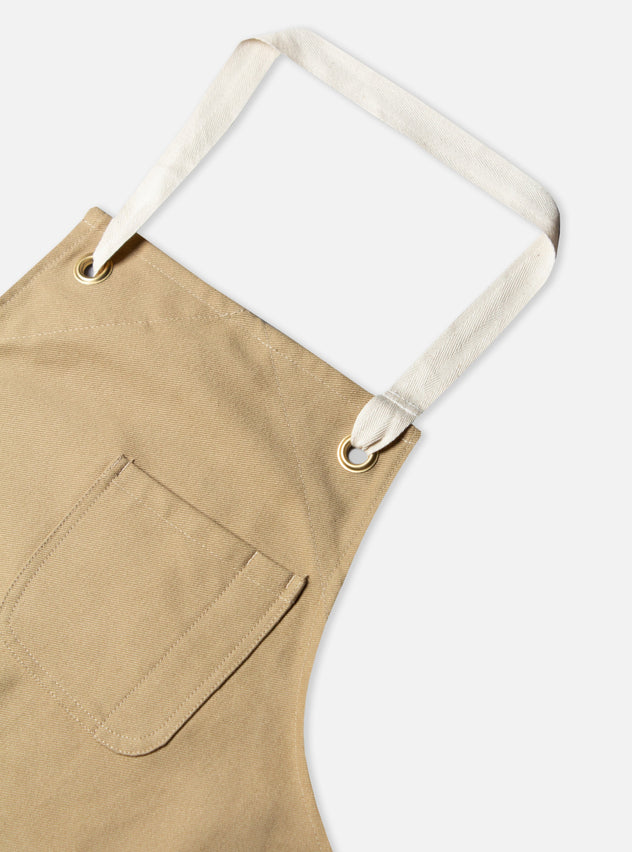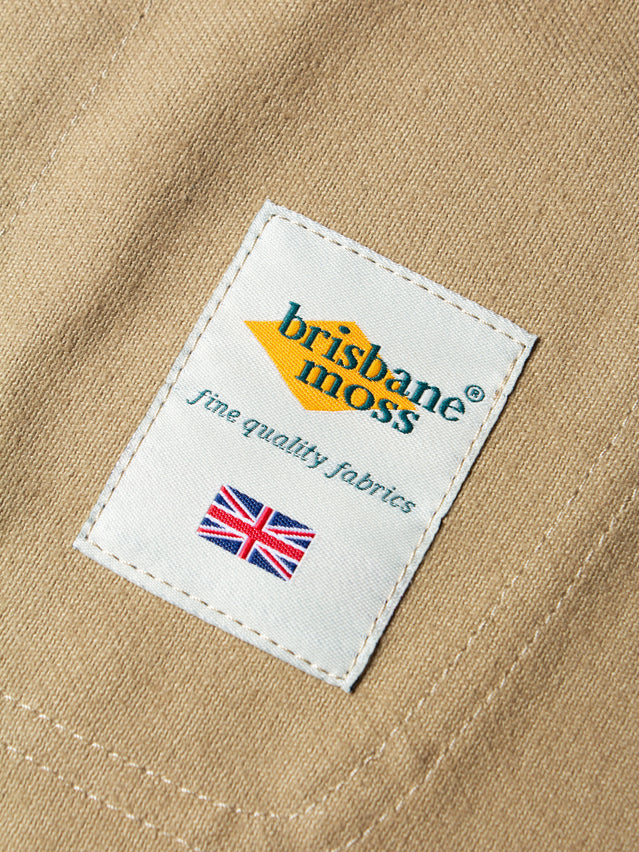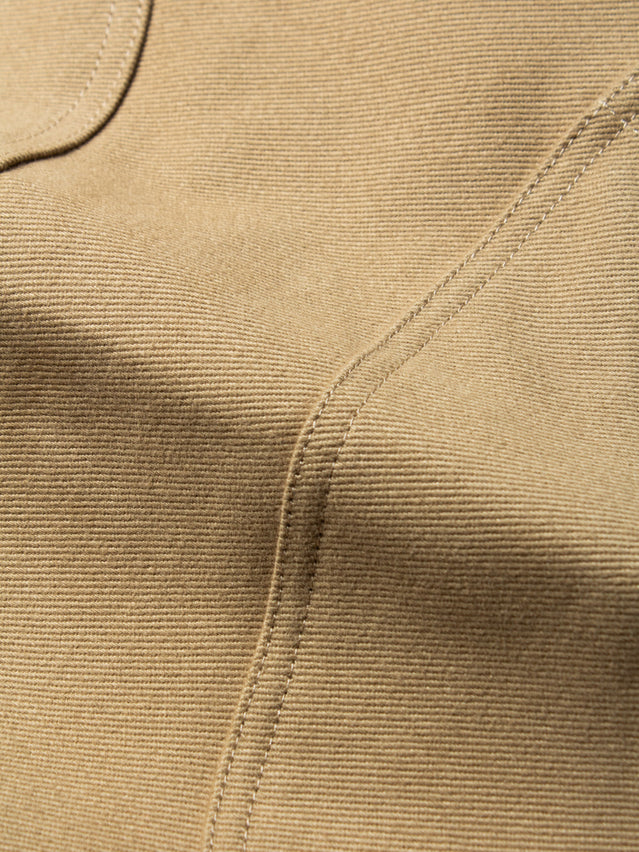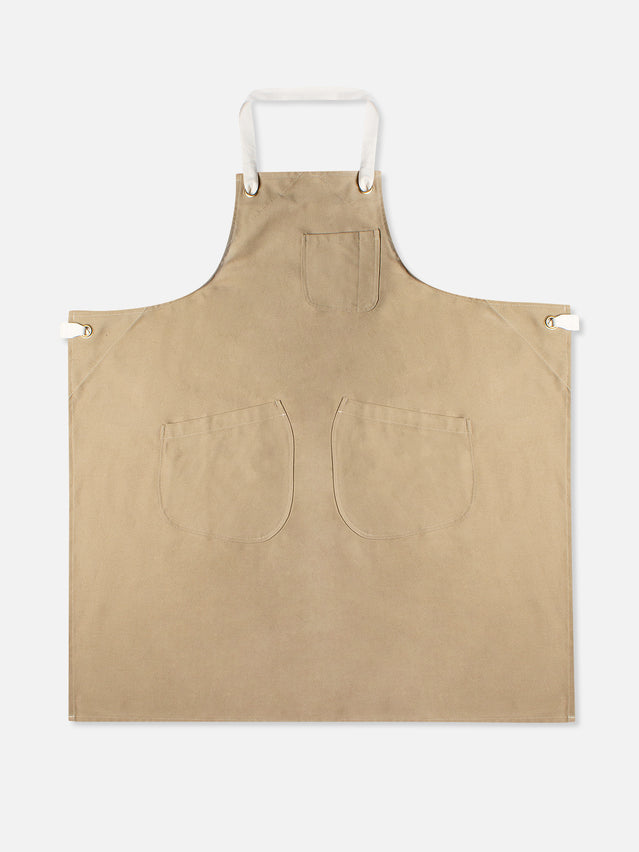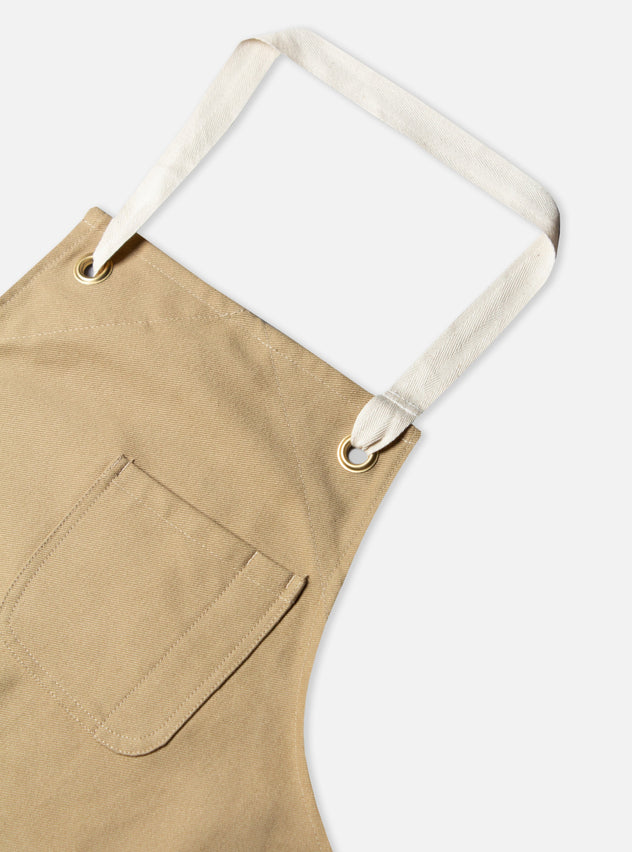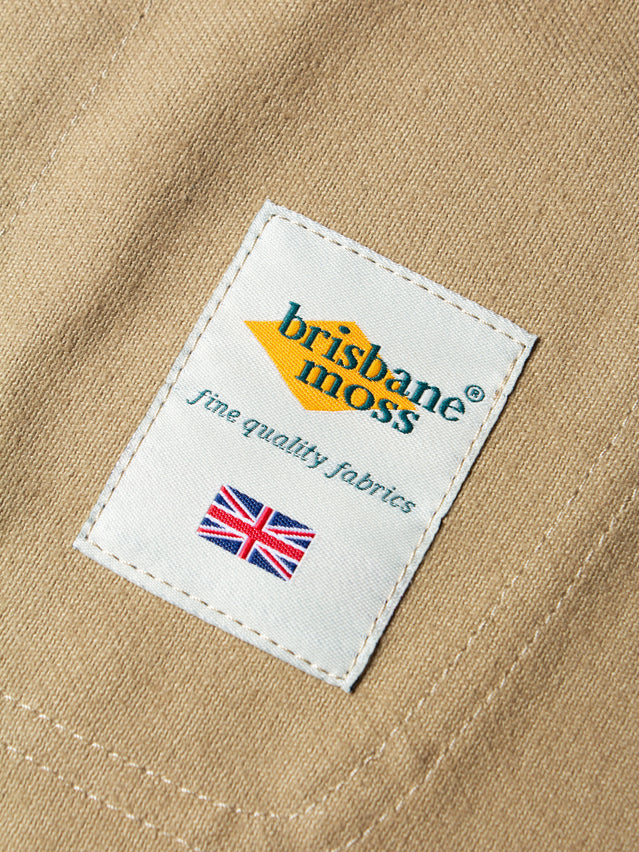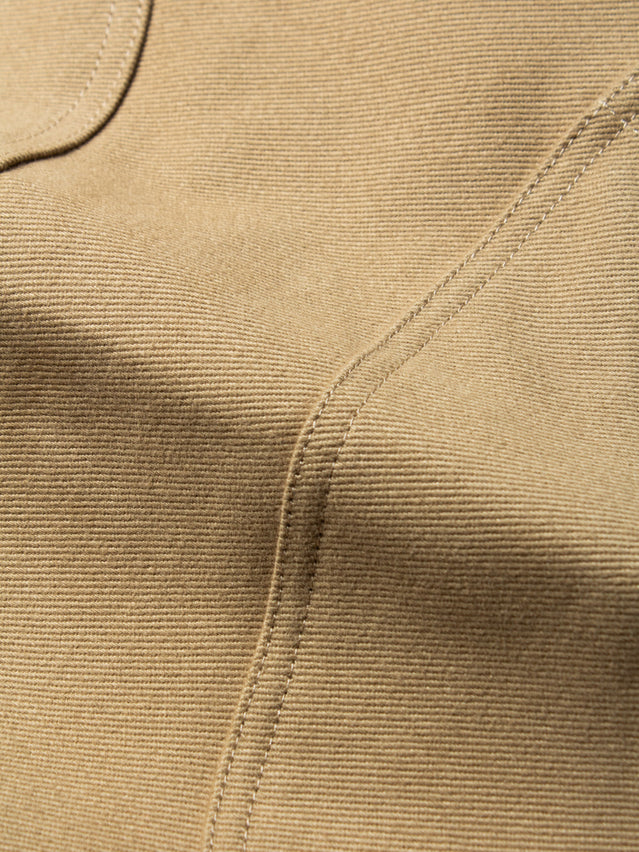 NEIST APRON
KHAKI
£65.00